Analytics and Reputation Management
Our unique selection of integrated resources allowing you to better understand your customers, make more informed decisions and grow your business
What can this solution do for me?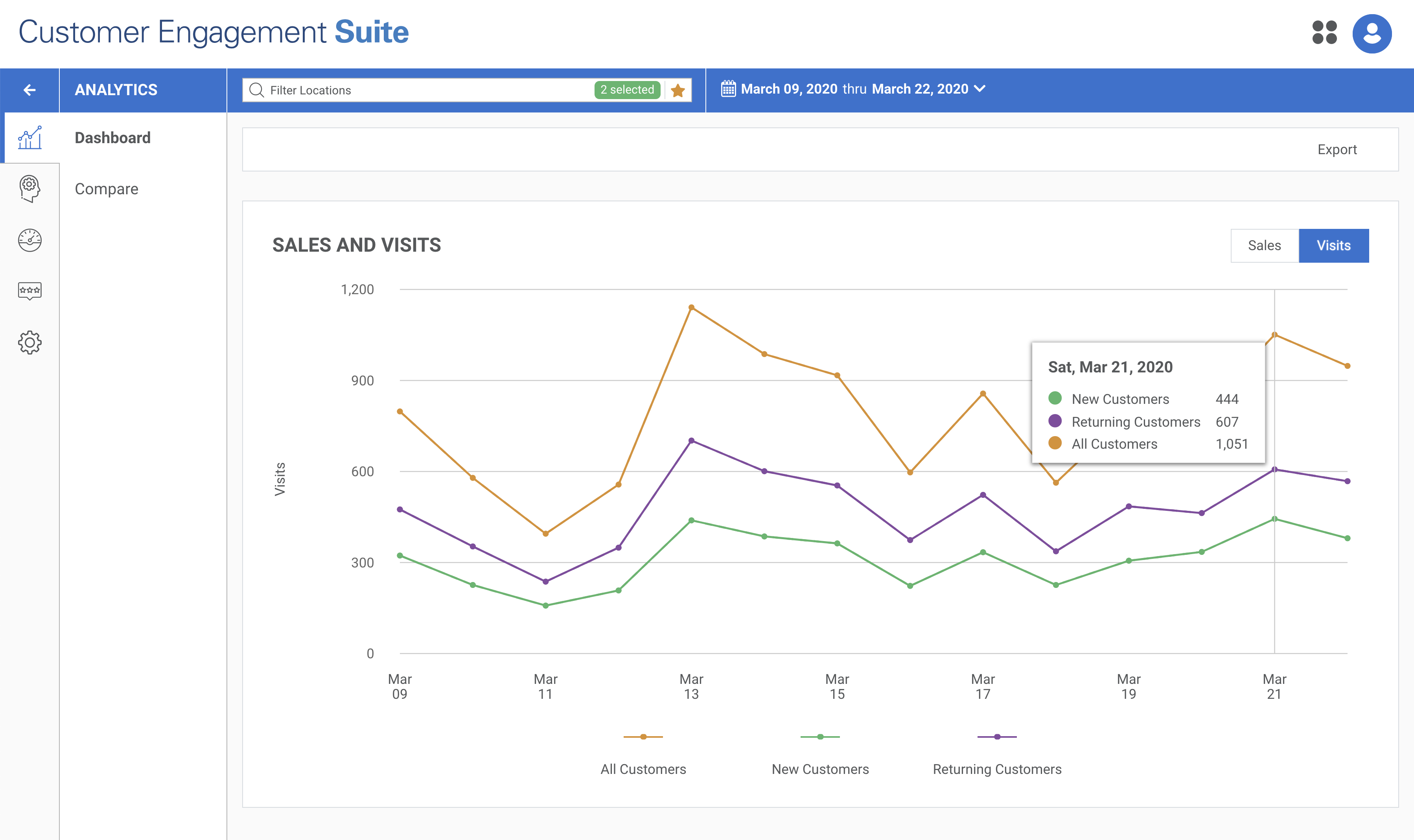 This solution is a web-based application, accessible by Global Payments Integrated clients, which includes several modules focused on a distinct part of your business. These coordinated modules allow businesses the ability to analyze payment card data, local market intelligence and online and social media metrics to deliver insights into the analytics surrounding your specific business operations.
It's not enough to have a great product or a deep customer base anymore – you need to be aware of the metrics that drive your business in order to grow. These modules deliver intelligent data to provide deep visibility into your social reputation, customer demographics, marketing reach, and your competitors.
Market Smarter
Leverage insights to help measure campaign effectiveness to improve ROI
Make it Easy
Save time using a single integrated platform available 24/7/365
Build Your Brand
View and respond to your customers' online and social media reviews
Drive Sales Growth
Data-informed decision making can help you reduce risk and grow revenues
Integrated Functionality to Improve Key Decision Making in Your Business
Analytics, Customer Intelligence, and Reputation Management features are designed to focus on unique parts of your business
Analytics
A concise view of your operational basics
Do you dedicate resources to acquiring new customers? How do you know if it is working? The Analytics module can help you determine your marketing effectiveness and ROI.
Comprehensive "Must Know" data presented through an easy-to-understand dashboard
Breakdown of new vs. repeat customers and their shopping habits
Actively monitor data including visits, sales and average ticket
Integrated Daybook allows you to track spikes/dips associated with unique events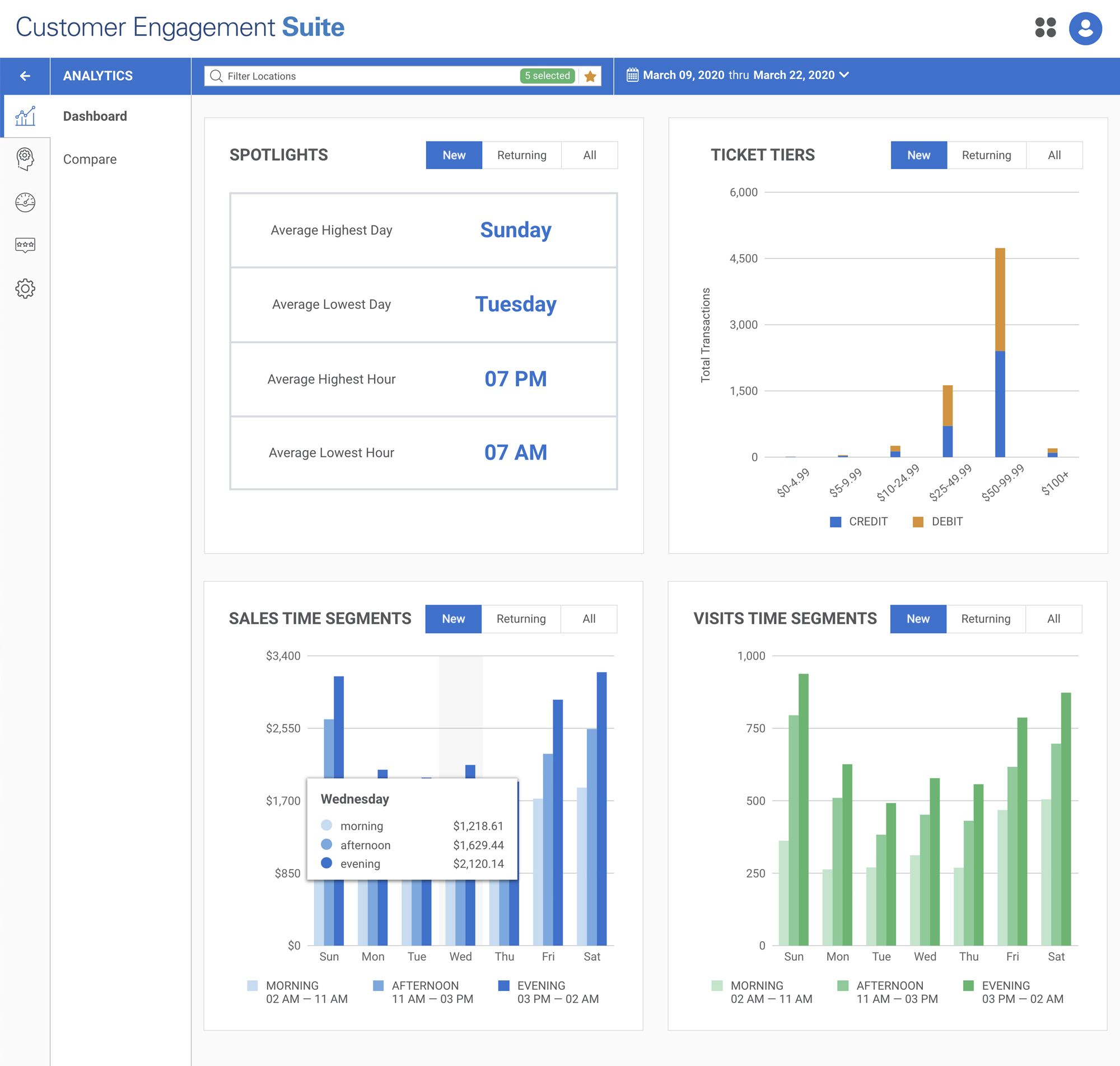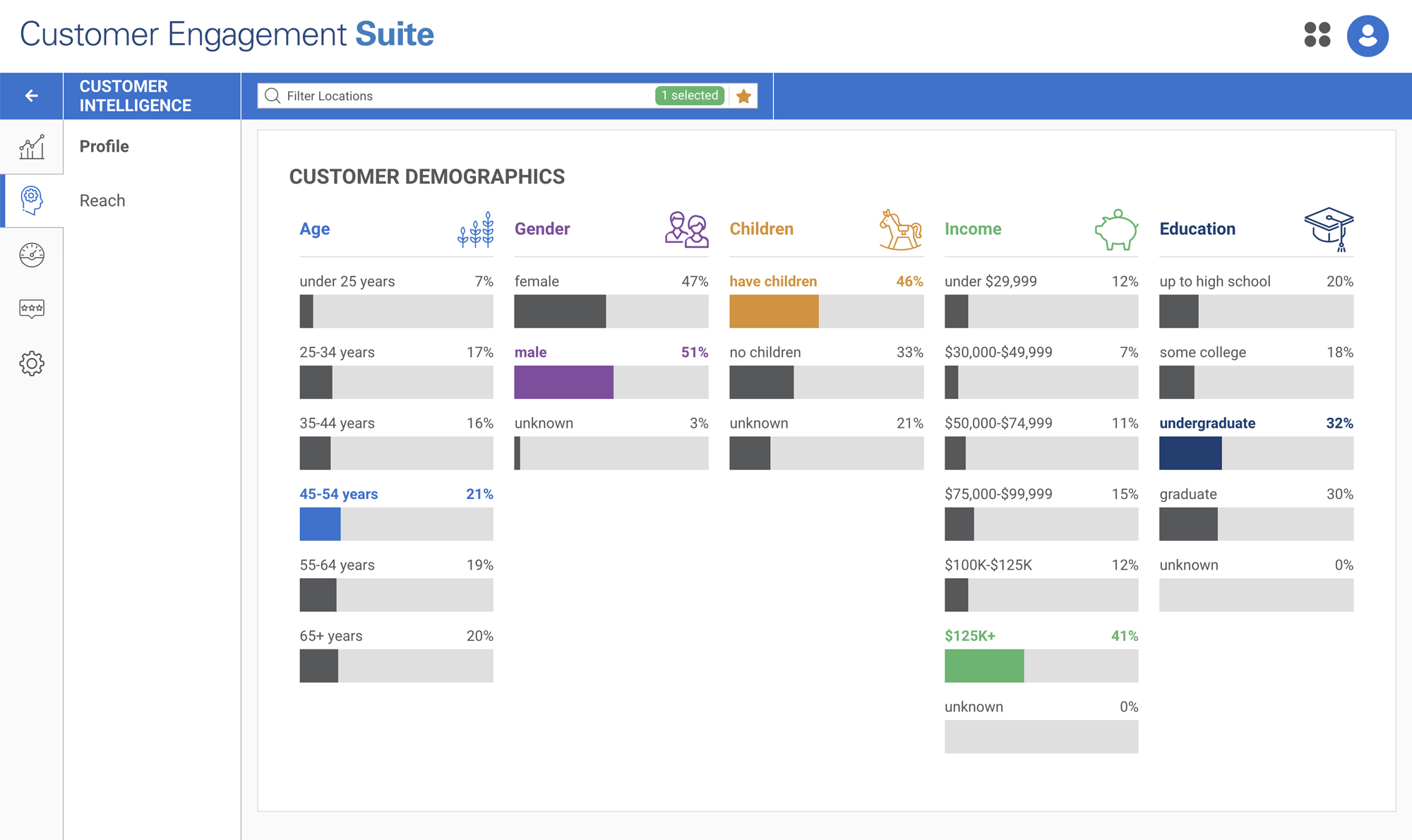 Customer Intelligence
Your customers and their impact on your success
This feature provides customer information from their zip code to their spending habits. It also provides a view into whether customers differ between locations and what else customers spend their money on.
Advanced customer demographics including their geographic location
Customer spend and share of wallet
Average ticket along with largest spending segments
---
A Special Note to Medical and Dental Providers
If you are a dental or healthcare provider, some of the product views may be presented differently in your instance of Analytics and Reputation Management to comply with HIPAA requirements. Global Payments Integrated is committed to providing you the most updated information possible in accordance with compliance regulations.
Learn more by reading the FAQ »
Reputation Management
What are your customers saying about you online?
Today, your online reputation can mean the difference between growing your business and shutting your doors. This module makes it easy to monitor and reply to your online reviews while also viewing what customers are saying about your competitors.
Dashboard showing your online marketing score based on reviews, promotions, social reputation and online visibility
Side-by-side comparison vs your direct competitors
Management of all your online reviews and responses in one place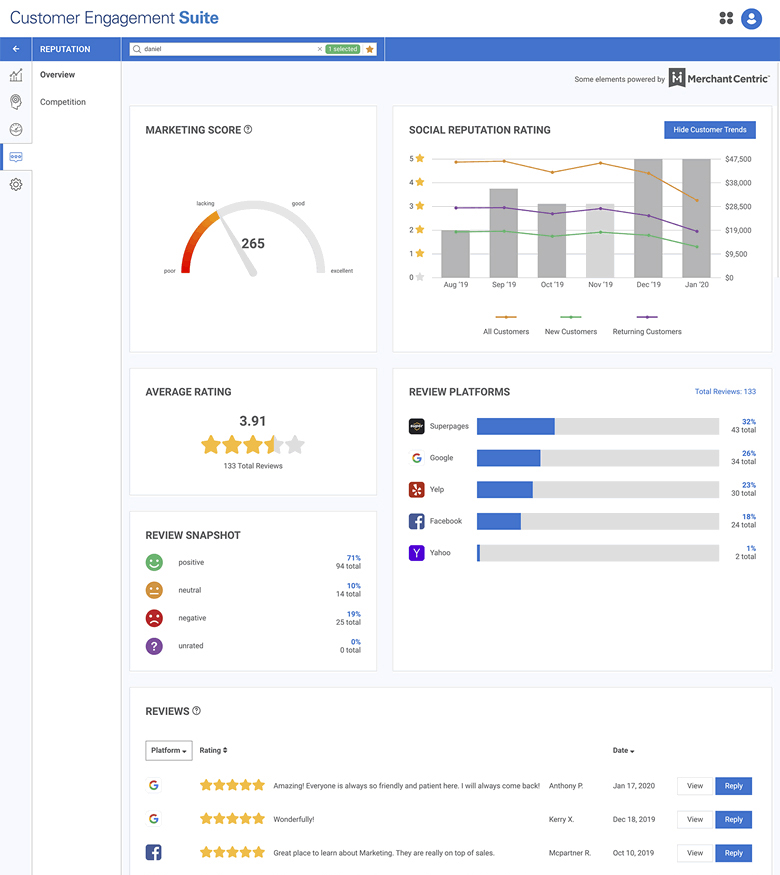 One of Our Clients Had This to Say
"The ability to learn the frequency and location of our customers allows us to better understand our best return on our marketing dollars. Ultimately allowing an increased spend and confidence in our marketing because we know how to target our ideal customer. We are excited about the opportunities this creates in our existing locations as well as new markets we enter into." - Chris Presswood - Finish Line Car Wash